ABOUT US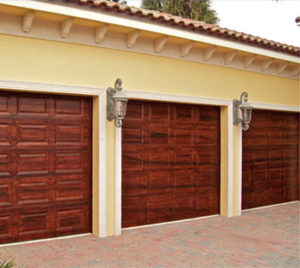 Gustafson Industries has been providing exacting Interior and Exterior Painting of Residential and Commercial structures for over 65 years. When you want kid-glove service—for your Estate Home, High-Rise Condominium, Gated Community, or Townhome—call the exacting pros at GI Painters.
Paint and coatings specialists. GI Painters are highly regarded for our Commercial or Residential Roof Coatings & Membrane systems, Waterproofing, Caulking & Sealing.
Faux Finishes. Turn your metal entry doorway and garage door into a work of art–we can make it look just like wood! A wall can be transformed by our team of skilled trompe l'oeil artists.
Mildew Inhibitors. Gustafson-developed "green" mildew inhibitor for homes or commercial buildings. GustaCide keeps roofs, patios, planters, walkways, pool decks and driveways bright, clean and fungus-free.
Our History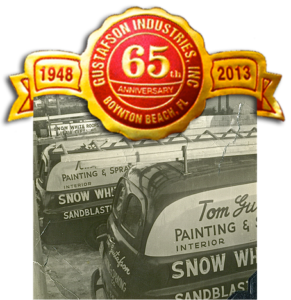 In 1948, Tom & Carol Gustafson started GUSTAFSON PAINTERS, a Residential and Commercial painting business in Ft. Lauderdale, Florida. Sixty-five years of hard work and honest dealings with neighbors and businesses in Broward County's developing communities were the building blocks upon which Gustafson was able to build the solid reputation that persists today.
We bring years of experience to every project. Son Mike Gustafson joined his parents' growing business in 1974 opening the Roofing division and expansion into Dade County and Palm Beach County. With 40 years of experience behind him, Mike continues to lead the company as president of Gustafson Industries two divisions, GI Painters and GI Roofers.
The tradition continues… every family member learns the trade up close as apprentices to the senior team members. Today, the third Gustafson generation is on the job learning the business "from the roof down."
Our Warranty
At Gustafson Industries, honor and responsibility are not just words.
GI Painters stands by our workmanship and the products we use. We offer our personal two-year guarantee for workmanship on newly painted surfaces against chipping, flaking, or peeling…supported by full manufacturers product warranties.