Apartment Complex Painting Services
Boynton Beach & West Palm Beach, FL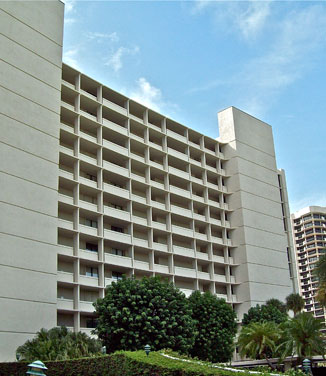 Apartment Complex Painting in Florida. Landlords and Property Managers across Southeast Florida have used GIPainters to maintain the beauty and longevity of their edifices and large residential structures since 1948. Interior and exterior painting and specialized coatings for all surfaces in apartment complexes, HOA's and gated communities require regular maintenance. By enrolling in our paint maintenance program, HOA's can budget and plan for regularly scheduled painting and upkeep of these surfaces. Often our FL area apartment building managers find that "off-season" maintenance is more convenient and beneficial for homeowners and snowbirds, and to retain leases.
GIPainters professionals are trained and equipped to paint large and high-rise structure exteriors. We also offer full-service interior painting with specialized wall, walkways and floor applications of all types.
GIPainters serves Greater Ft. Lauderdale and West Palm Beach areas up to Jupiter. Because of our known workmanship and professionalism, our crews have travelled to Naples and Florida's West Coast to paint estate homes and commercial projects.
Having a fresh look on your building is important to convey your company's successful image. Our professional color consultants can assure you choose a product, shade and finish that upholds the value of your business or residential community.
HOA Managed Condominiums and High-rises

Multi-unit Residential Communities

Retirement Communities

Nursing Homes

Apartment Complexes

Gated Communities
We know what it takes to complete a project professionally, on time and within budget. Let us put our years of experience and expertise to work for you!