Boynton Beach & West Palm Beach Exterior Home Painting Services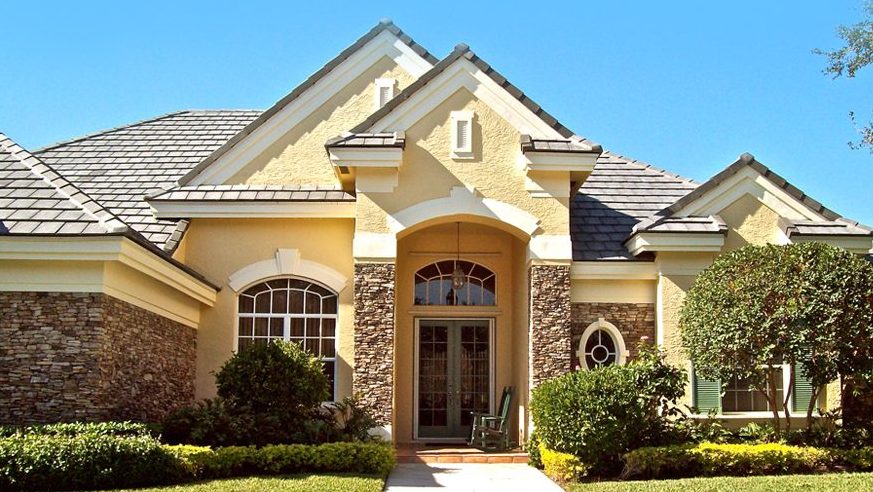 Steps for Exterior Home Painting
Choosing the Paint
We will paint your home any color you choose. However, we will be happy to consult with you regarding colors and color schemes. We will also be sure to provide a type of paint that is appropriate for your building, needs, and budget.
Preparing the Surface
Before painting, we must make the walls smooth and clean. Even the best paint job will not last on a dirty or damaged surface. Cracks and joints will be sealed with high-quality caulk. Any deteriorating materials will be replaced or patched. Then, the home will be cleaned and washed thoroughly.
Priming
Primer is a sealer that covers old paint and provides a good surface for the new paint. The primer must be fully cured before the new paint is applied. The curing can take up to a few days.
Painting
Once your home is prepared and primed, we will paint it using techniques appropriate to the project.
Final Inspection
Once our skilled painters have painted your home, we will inspect our work to make sure it meets our company's high standards so you will be satisfied.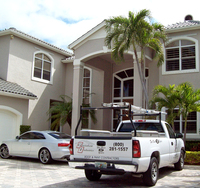 You may also like: 
Pressure washing for house painting
Deck/Fence Painting
Garage Painting
Exterior Paint Color Ideas
What to look for in a house painter
Experience
We have years of experience in painting. Our family has been in the exterior painting industry since 1948. New members enter apprenticeships in which they learn from our experienced painters.
Respect for Customers
If you have a vision for how you want your home to look, it's our job to listen carefully to what you want so we can fulfill that vision. If you aren't sure exactly what you want, we will listen carefully to your ideas so we can make suggestions that fit your interests. We know that you want your home to look good to the outside world. It's one of the biggest first impressions of a home, and we take your desire for a good exterior appearance very seriously.
Careful Work
Painting buildings requires skill and meticulous work. A painter must cover the whole surface neatly, while being careful not to get paint where it doesn't belong. Painters must also be careful to do tidy work while taking proper safety precautions when working on high walls. Our trained and experienced painters have the skills to paint any home thoroughly and neatly.
Versatility
Ideally, an exterior painting service can offer more than good exterior paint jobs. Gustafson Painters also offers several other services.
Roof coatings & membranes systems, waterproofing, and caulking
Faux finishes to make metal doors and garage doors look like wood
Tromp l'oeil art for walls
Interior Painting
GustaCide—our very own environmentally friendly mildew inhibitor that keeps patios, decks, roofs, walkways, and driveways free from fungus in Florida's humid climate
A Good Reputation
Our family has been painting buildings in this area for many years, and many owners of commercial and residential buildings know they can trust us for quality paint jobs.
Honesty and Integrity
We are careful to use only quality products and to provide excellent workmanship. We're willing to stand by our word.
Warranties
We offer a two-year warranty for our workmanship, and all the paints we use carry manufacturer warranties.