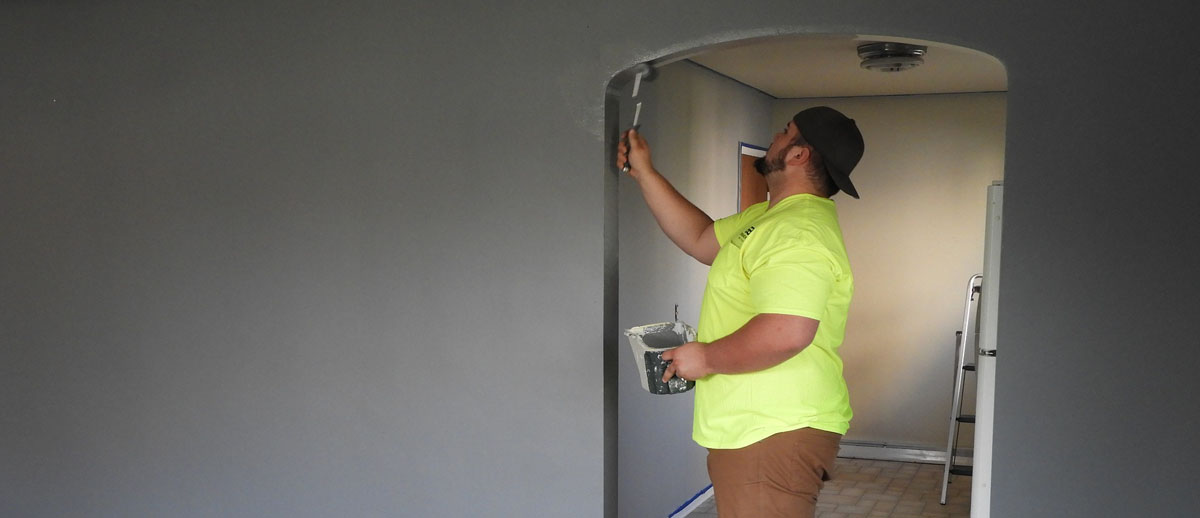 Maintenance for Commercial Painting
No one wants to patronize a shabby looking business. Thankfully, with the right painting contractor in Boynton Beach to service your commercial painting maintenance, you can keep your place of business looking attractive all year round.
Below are some maintenance for commercial painting services and the benefits they deliver to businesses.
Pressure Washing
The walls of your business in Boynton Beach, Boca Raton, or elsewhere, are going to be stained by dust and dirt from the hands of your employees and patrons, waste from flying birds, and more. With regularly scheduled pressure washing, you can keep your paint looking good for longer without having to bother about repainting.
This maintenance program washes off stains from your walls, leaving you with a clean and attractive looking building, both on the outside and inside.
Identify Issues
If your interior painting or exterior painting looks uneven or worn, customers won't feel comfortable in your establishment.
Weather elements and pollution will wear out your paint, leading to fading or stripping. A professional painting services company should be contacted to evaluate the state of your business' paint job. By having a professional check out your painting, issues are identified, and a proper solution recommended.
Identify Problem Areas
There are parts of your commercial building that require more care than others, especially regarding painting. For example, the parts of your building that are the most exposed to moisture will likely have mold, rust, or mildew issues that ruin the paint.
Professionals from a painting company will know how to resolve such issues and make sure you enjoy a longer-lasting paint job. The solution may involve scrubbing and treating the affected areas to minimize damage to the paint.
The sooner the problem areas in your commercial establishment are identified, the sooner the problem can be remedied, saving you the costs of having to repaint.
Sealant and Caulking
The sealants on your machinery and caulking in parts of your building should be checked regularly. If they are falling apart, it can lead to leaks and water damage that ruin your paint job. Plus, sealant and caulk that's falling apart are just ugly to look at and ruins the overall aesthetic of your paint job.
Maintenance Services That Save You Money
Commercial painting maintenance is a cost-effective way to keep your place of business looking good and customer ready. The more thorough the maintenance, the longer your interior and exterior painting will last, meaning repainting will be needed less frequently.
For professional commercial painting maintenance services, contact us to save money. Some of our maintenance services for businesses in the Boynton Beach area are:
Pressure Washing
Caulking
Mildew Removal
Wood Replacement
Interior/Exterior Touch-Ups
Our services are designed to make your business stand out for the right reasons and give you a competitive edge. We keep your place of business looking beautiful all year round, saving you money at the same time.
We can deliver the services you need at your convenience and customize those services to meet your budget and unique painting needs. Give us a call today to get started on your painting project.