Trendy Exterior House Paint Combinations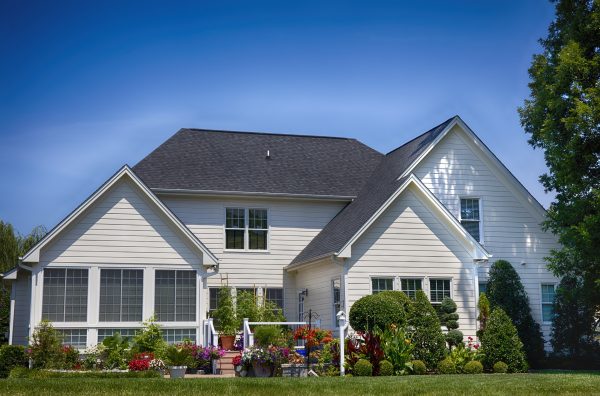 Your home is one of the most important investments you will ever make. Therefore, you want to ensure you get the most value out of it. When looking for trendy solutions to updating the look of your house, giving your home a new paint job is always a good idea. GI Painters provides commercial and industrial painting services to medium-sized to large-sized businesses, includingshopping malls, government municipalities office buildings and apartment complexes. A refreshing and innovative look can do wonders for the property and with the appropriate use of color combinations; you can make your home more welcoming while increasing curb appeal.
Know Your Colors
Revising the aesthetic values of your home's exterior can seem like a daunting task at first, but with a little know-how of color theory, you will find that when you use a few simple colors and accent splashes, suddenly your home becomes a brand new and welcoming abode. Using complementary colors is an ideal approach to ensure that there are unity and balance in terms of the aesthetic value portrayed by your home. Once you have an understanding of which colors work together, it is merely a matter of knowing where to put colors in order to maximize the artistic appeal and provide your home with a trendy new look.
Primary Colors are Your Friends
When first looking at your options, keep in mind how well primary colors work together. The three primary colors are red, blue, and yellow. All other colors stem from these three, so they naturally harmonize with each other. Using three colors doesn't necessarily mean you have to go crazy either.
A strategic approach would be to choose a muted version of one of the colors such as blue for the primary exterior color. If you desire to make an individual item such as your front door pop, pick another primary color and paint the door in a bright tone, so it stands out against the muted main color. Red can be used conservatively to accent smaller items such as your mailbox or other exterior decorations. Lastly, white is great to balance between the three colors for accents such as shutters, windowsills, and door frames.
Vary Your Shades
If using multiple colors doesn't appeal to you, you can still achieve a trendy look by relying on one primary color and accenting specific trim lightly with one other complimentary color. The trick to pulling this off and avoiding a dull and boring look is to plan and give particular portions of the house distinctive hues of color.
Furthermore, you can separate the sections of your house by distinctions such as the shutters, doors, and main exterior walls. You can create a compelling contrast by using shades of the color from opposing ends of the color spectrum to keep the look interesting and preventing it from becoming dull. If you prefer, a complementary color can highlight a particular item that you would like to draw attention to, whether it's from the curb or directly leading up to your door.
Don't Forget the Classics
Just because you are seeking a trendy new look for your home's exterior doesn't mean that classic options are out of date. Stylish doesn't necessarily mean bright shiny colors, and you can enhance your home's look with traditional looking earth tones such as warm beige. Earthy colors also pair well with a lush and well-maintained lawn to create a cohesive look to your exterior, and without much effort, you can compete for the look by using crisp whites for accents on the trim.
The Perfect Home for You
It doesn't take much to give your home a brand new and refreshing appearance, and this can easily be accomplished with an understanding of how to use popular color schemes to your advantage. You will find yourself happier with the new pleasing exterior of your house, and as a result, the curb appeal will increase as well.